The Man in the Arena – The ITA International Story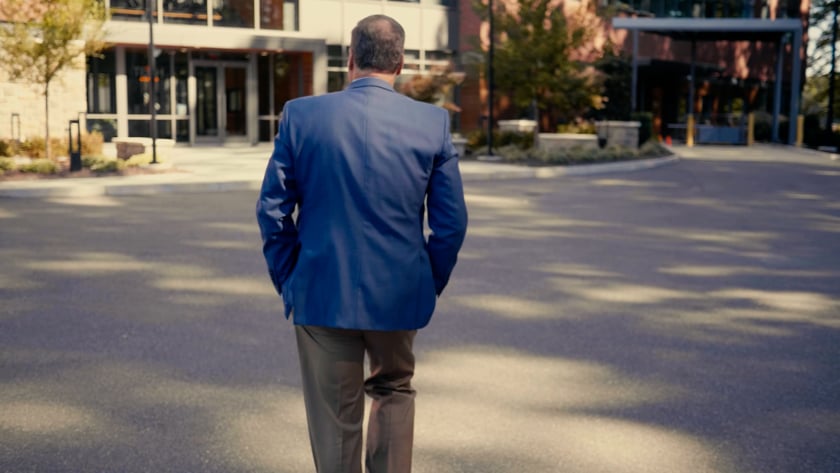 As a young boy, CEO and owner of ITA International (ITA) Mike Melo's father gave him a small piece of paper, on it was, "The Man in the Arena," a passage from a 1910 speech by Teddy Roosevelt.
"It is not the critic who counts; not the man who points out how the strong man stumbles, or where the doer of deeds could have done them better. The credit belongs to the man who is actually in the arena, whose face is marred by dust and sweat and blood; who strives valiantly; who errs, who comes short again and again, because there is no effort without error and shortcoming; but who does actually strive to do the deeds; who knows great enthusiasms, the great devotions; who spends himself in a worthy cause; who at the best knows in the end the triumph of high achievement, and who at the worst, if he fails, at least fails while daring greatly, so that his place shall never be with those cold and timid souls who neither know victory nor defeat."
It is often said that someone who is heavily involved in a situation that requires courage or tenacity, as opposed to someone sitting on the sidelines and watching, is, "the man in the arena." The quote is one Melo, his family and their business lives by.
"The person that led me down the path to entrepreneurship is my dad – Emidio Melo," said Melo. "He's my hero in life. He could do anything."
Much like "the man in the arena," ITA is a product of persistence. While serving in the U.S. Navy, Melo aspired to open a business with his wife Kathy after retirement. His dreams included controlling his own destiny and solving problems for customers. "Businesses should make a positive impact on society," said Melo.
After two years of conversations with potential customers about capabilities, processes, technology and more ITA secured it's first business contract. "I knocked on a lot of doors," said Melo. "I kept going back knowing I would eventually get a contract. I knew what I wanted to accomplish, I had a vision and I kept pushing forward."
16 years later and over 350 ITAers strong, ITA is a global service provider leveraging subject matter expertise, data analytics and technology to ensure mission success for U.S. government and commercial customers. Or simply put, customers "In The Arena."
"We strive solve complex world issues for our clients using data and dialogue," said Melo. "I am excited to see what the future holds as we push to improve the lives of all people."
In addition to in house specialities like data analytics and global security, ITA is working with Virginia Tech to establish a School of Environmental Security. The School will consist of cutting-edge environmental security academic programs, including a new master's degree to provide students with the skills, tools and techniques for understanding and managing traditional environmental issues.
"ITA is my passion," said Melo. I love to have direct involvement with people in the company and our customers. I want ITA to be a place where people enjoy coming to work. Together we ensure our customers and employees are satisfied."
About ITA International
ITA International is a global service provider leveraging subject matter expertise, data analytics and technology ensuring mission success for customers, "In The Arena." Headquartered in Newport News, Virginia, ITA International employees more than 350 ITAers operating around the globe.
For more information, visit
"An avid Teddy Roosevelt fan, (right) Emidio Melo, father of (left) CEO and owner of ITA International Mike Melo, gave his son a copy of the famous speech, "The Man In The Arena." Today and everyday, the people of ITA live up to the words in that 1910 speech by striving to improve the lives of all people by operationalizing data to ensure a secure, stable and sustainable world."